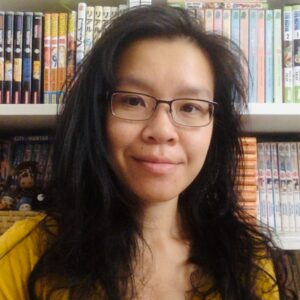 During the AFICTIONADOS festival, Bounthavy Suvilay will present her book Indie Games: Histoire, artwork, sound design des jeux vidéos indépendants (Bragelonne, 2018).
Being the first book dedicated to independent video games, Indie Games was produced with the help of emblematic development studios such as PlayDead and Amanita Design, and rising stars of independent video games, such as League of Geeks and Team Cherry. This book allows readers to discover the surprising history of independent video games and the careers of its main actors. Stunningly illustrated, it contains more than three hundred images from titles that are revolutionising the world of video games.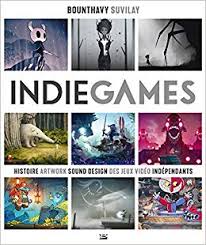 Full of anecdotes and enriched by interviews with personalities whose know-how reinvents video games, the text highlights the journey of independent game creators, from conception to marketing. This fascinating exploration allows us to better understand the specificities of "indie" titles. Innovative in their themes, their graphic treatment, their gameplays, their writing and their sound design, it was time to pay hommage to the audacity of these creators who are giving back their letters of nobility to video games.
Bounthavy Suvilay has a PhD in French literature and has written a thesis on Dragon Ball Z. She is notably known for being the former editor-in-chief of IG magazine and her publications around Dofus. She also worked for the jeuxvideo.com website.
Website: