Because no one can talk better about a Bachelor's Degree than the alumni, we asked them to tell us what they are becoming and some of their memories about those three years.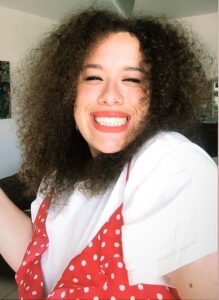 Capucine
Hello everyone, my name is Capucine, I am 21 years old !  I was born in Nice but I grew up in Nîmes, my adopted city, hence the fact that I still live there wishing to continue my studies. Sincei obtained my degree at the University of Nîmes, I have been studying for my MEEF master's degree at the INSPE in Nîmes, where I am preparing for my competitive examination as a school teacher. This is a project that I was already considering for my bachelor's degree (and long before), which gave me the opportunity to modulate my bachelor's degree accordingly. Indeed, it being a pre-professional degree, I was able to choose teaching options in first and second year, and, above all, I was able to specialise in third year thanks to the teaching and research path. The latter is also a considerable asset for those who would like to enter a MEEF Master's degree.  However, apart from the fact that on a professional level this degree has enabled me to quickly stand out from the others in my master's degree (French, pedagogy and didactics), it is essentially on a personal level that I have a lot of memories. These three years have been rich in emotions because the size of the university and the number of students in Literature allow a total investment. A good relationship with the teachers is for me a factor of professional success, but also personal in the sense that I was able to develop myself fully. We are considered as full-fledged students, where everyone benefits from regular and personalised follow-up. Of course, from the three years I spent at the University of Nîmes, I also remember the donuts from the cafeteria at 90 cents, but that's another point. I could talk about this degree for hours, so don't hesitate to contact me via social networks for more information and sharing experiences, see you soon.
Facebook : Capucine Gras
Leïla
My name is Leïla, I am 26 years old and I am from Nîmes. I am currently a trainee French teacher in Jacou (Hérault). I therefore have a dual status: that of teacher and that of student (I have to validate a university diploma at the INSPE to be tenured). Next year, I would like to start a thesis in Montpellier. As the years go by, I stay close to my roots (and to the sun)!
After obtaining my LMA degree, I continued my studies in Montpellier to do the two years of a Research Master's degree in French and Comparative Literature, at the end of which I had to write two theses. I would have liked to stay at the University of Nîmes, but at the time the Master's degree had not opened yet (all this isn't making me feel any younger…). Then I enrolled in the preparation for the agrégation inlettres modern literature offered by the Paul Valéry University. After passing the exam, I was able to start the wonderful job of teacher this year!
When I was in LMA, I already knew that I ideally wanted to become a teacher-researcher, especially because the team of professors in Nîmes was very inspiring for me. In my final year of my bachelor's degree, I was able to write a "mini-thesis" that confirmed my attraction to research. It was therefore quite natural for me to follow the path described above.
From these three years spent at the University of Nîmes, I have retained nothing but happiness! Without a doubt, these are the most beautiful moments of my student life. The majority of the courses took place in Hoche, whose setting was particularly intimate and pleasant. I felt at home there. In addition, the small class size and the great attention of the teachers allowed each of us to benefit from a very personalised exchange, on a literary, professional and human level. I learned a lot during these three years. Above all, I remember personalities and encounters: the piercing blue eyes of the sparkling Mr Filaire, the gentleness and grammatical rigour of Mrs Chabrier, the reflective and cultural approach of Mr Vérilhac, the madness of Mrs Antzenberger, and so many others. I remember original classes and artistic projects: the writing of a test in the courtyard of Hoche (it was very inspiring), an oral in shadow puppets, the improvised class on the expression "It was nice", expressed by the public after the Printemps des Arts. I also remember the words of encouragement which reinforced and encouraged me in my choices for the future. Finally, I remember all the support I continued to get during my studies, and still receive today, from these teachers.
Long story short,

the Bachelor's Degree

truly are, for me,

the best years

.

Izia
My name is Izia, I am 27 years old, and I am currently a French teacher in a local secondary school.
I started my LMA degree in Nîmes in 2011, a bit by accident. I was planning to follow the courses until November, as a tourist to do something while waiting for an entrance exam for an artistic training in Lyon, because I liked literature, and because I lived in Nîmes. So, I arrived in first year by chance, enrolled late, having missed the first week of the academic year. At the end of the first day of class, I knew that I would never go to Lyon to take my entrance audition as planned: I had to prepare an explanation of a text on a sonnet by Louise Labé for Mr Filaire's class the following week and, despite my anguish at this then unknown exercise (as I had just come out of a useless failed sabbatical year filled with various professional experiences and a more than mediocre baccalauréat) I had understood by the timbre of his voice and by the look on his face that fleeing was not one of the options. And then, Mr. Vérilhac's first class – how could I not immediately become passionate about whatever subject he would tackle? I had to be there, to hear everything, to absorb everything. Demand, humanity, intelligence, at the highest level. I decided to stay.
These years of undergraduate studies were the richest and most intense of my career, because of the training I received there, for the meetings, exchanges, friendships, intellectual openness, analysis and rigour, fatigue and laughter, my pair #cœuraveclesmains, the endless hours at the librairy, the class meals, art in all its forms and the coffee breaks. Everything was bubbling, deeply alive.
I didn't really choose any course during my training because I wanted to do everything, see everything, understand everything – Latin, writing workshops, maths, literary theory, photography, sciences, Old French, psychology, cultural institutions, stylistics,… Within the limits of compatibility of timetables, I took almost all the courses and options of the different courses on offer, from first to last year. The only thing that interested me was to fill myself as much as possible with culture, knowledge, skills, and my professional project was at that time something unformed, too vague, almost unreal; the future did not concern me. But the guidance and support of the teaching team did not leave us the possibility of remaining students forever, and confronted us more and more, as the semesters went by, with our professional future. It was finally during the last week of the last year exams in May 2015 that I made up my mind: I wanted to be a teacher too. I had never considered it before, and especially not during my schooling, I never felt the mythical impetus of a vocation, but suddenly I felt like passing on what I had received here, the demand, the humanity, the intelligence, and teaching seemed to me to be the best way to try to bring in my turn what I had been brought.
I continued my course in the MEEF master's programme offered by the University Paul-Valéry and the ESPE of Montpellier: I laboriously obtained the CAPES, then finally handed in the M2 dissertation, always supported, advised, reassured, shaken, encouraged by correspondance by the teachers in Nîmes.
Today I am passionate about my profession, and I know that these years of undergraduate studies, at all levels, permeate every aspect of my daily professional life, continue to make me grow and think constantly, and are still there, somewhere, in an extract from Madame Bovary where we wonder if "Madam this author won't fool us there we're not his mates what is this", in the film analysis of a Miyazaki or at the bend of a corridor, in a message of help like "Madam, quarantine is hard, when will we see you again?", in the short film created with the sixth graders, in all those links that make a class and the life of a teacher come alive.
Éléa
My name is Elea, I am 21 years old and I have lived in a village near Nîmes for the last 20 years of my life. I am currently a student in Montpellier with the aim of becoming a school teacher. After obtaining my LMA degree, I applied for a Master MEEF 1st degree and was accepted into the INSPE of the Montpellier site where I am currently finishing my first year.
My desire to become a teacher has always been there, but it took me several years before I really made up my mind because when I entered the first year of Literature, I hesitated between the path of journalism and that of teaching. I chose the second path as early as my second year and so I went to the degree Teaching course to validate my last year of my bachelor's degree.
These three years were rich in emotions and learning.
I'll retain that university isn't a synonym of  lonely work and lack of links with the teachers.
I was lucky to join a department with a small numbers of students, and to be in a class with an almost family-like atmosphere, with the possibility of talking to the teachers for whatever reason. The teachers have always been demanding but this rigour is proving useful in the rest of my career. The courses on offer and the professional options have enabled me to find the profession I dream of practising and the final year of the bachelor's degree, particularly with the observation and practical training courses, made the perfect transition to start my Master's degree, knowing that I wasn't going to go down the wrong path.
In short, if I had to sum up in a few words, I would remember the successful accompaniment towards the continuation of my studies, the links forged with the professors and my classmates, and the many laughs that accompanied us both in class and during breaks.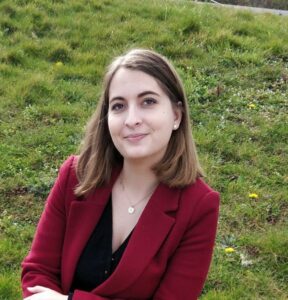 Léna 
My name is Léna, I am 20 years old and I am originally from Arles. I decided to move to Nîmes after the first year of my Literature degree, and I still live there even though I am studying in Montpellier. I am currently in my first year of a Research Master's degree (M1 French and Comparative Literature, to be exact) at Paul Valéry University. I plan to take the Literature CAPES after completing this master's degree, or else to join the preparation for the agrégation offered in Montpellier.
When I arrived at the university, I already wanted to go into teaching, but I hesitated for a long time between primary and secondary education. So I turned quite naturally to teaching and research in my third year. Thanks to the many internships offered throughout the course, I soon realised that secondary education was much more suited to me. The LMA degree and its teachers also aroused my curiosity and my taste for research, hence my current training.
I have excellent memories of those three years of bachelor spent in Nîmes. The mutual help between students, the relaxed and pleasant classroom atmosphere, the availability and kindness of the teachers, are all elements that made me particularly appreciate this training (without forgetting, of course, the warm setting of the Hoche site, where the sunny courtyard allowed us to combine our revision sessions with tanning sessions…). Above all, I remember the links created with my classmates, but also with the teachers who continue to follow us closely even after the licence.

Kioko
Kioko,
26 years old from Nîmes, currently Communications Director at Hilti in Boulogne-Billancourt (Paris)
After joining Sciences Po directly in Master 1, I went to Barcelona to do my final year internship at the French institute. When I returned to France I found a job as a patronage and privatisation officer at the Musée des Confluences in Lyon where I worked for a year and a half. It was a very rich first professional experience. I was in charge of organising events within the museum and setting up a sponsorship strategy for private individuals.
Once my contract was over, I was hired in February 2019 by a construction company based in Paris as a communication and press relations project manager. I had the chance to create the internal and external communication strategy to accompany the relocation of the head office. The company then offered me the position of Communications Director, a position I have held since December 2019.  I am therefore responsible for the internal communication strategy, all events, public relations with the town hall, press relations and all corporate communications. I am also taking over the sponsorship part, which allows me to reconnect with my previous position. And I manage a small team. It's a very challenging job on a daily basis, but one in which I find the pleasure of being able to think, write, create and exchange, as I did during my LMA degree.
In LMA, I chose the culture career path. I didn't yet have a defined professional project, but I hoped to work in relation to culture or communication with a strategic focus.
I was favourably surprised, coming from Literature prep class, by the depth of the teachings. The courses in modern literature particularly marked me and firmly anchored my love of literature, but the third year as a whole was very rich.
The diversity of the teachings in symbiosis with the passion of the teachers who taught them made this year one of the most enriching of my career. I also greatly appreciated the small classes which allowed for real exchanges and the diversity of profiles among the students. The support was totally personalised, the teachers really knew us.
I could only advise you to follow this degree, or at least the third year!

Valentine 
My name is Valentine, I'm 24 years old and I'm currently studying for a Master's degree in Cultural Studies in Montpellier. I did my first two years of Bachelor in Applied Modern Languages at the University of Nîmes, then I went on an ERASMUS exchange at the University of Sherbrooke (Quebec) to do my third year.
Coming from a scientific background, literature was quite new for me and I became passionate about it, largely thanks to the teaching I received in LMA. The training is very well organized between theoretical courses, application workshops, methodological courses (very useful, especially when you're not basically a literary person!) and a system of options that allows you to both discover what you like and gradually shape your career path. The teachers who teach in this human-sized course are very attentive, passionate and exciting.
It is also this training which allowed me to go and study for a year in Sherbrooke and to have a certain freedom in the choice of my courses, while keeping a coherence with the third year teachings given in Nîmes.
I was thus able to satisfy my curiosity by discovering Quebec literature but also by taking a course in visual arts, another on the cultural and social history of the United States or another on the environmental policies carried out in Quebec. I have very strong memories of this year, as well as of my two years of study at the University of Nîmes.
After graduation, I would lie if i said that I knew exactly what path I wanted to follow afterwards. Nevertheless, these three years have allowed me to get to know myself better and to feel more confident about the future.
Sylvia 
My name is Sylvia, I'm 24 years old, I'm from Montpellier, currently employed in a hostess company, and I live in Sumène (30440). After my LMA degree, I went on to the Master 1 Lettres, Métiers du Livre et de l'Édition, offered by the University Paul-Valéry Montpellier 3. My application having been accepted, I joined the Master 2 Métiers du Livre et de l'Édition. I obtained this master's degree in September 2019. I then looked for a job, which I finally found in March 2020. When I took this degree, I wanted to work in the publishing world, as a publisher. I followed the "cultures and media" course because it was a logical continuation of my professional project.
 To this day, my three years at the University of Nîmes remain the most prosperous and fruitful period of my studies.s 
I have received a very high quality, rich, complete and indispensable instruction for the book and cultural professions. I also retain a teaching staff that is particularly present for the students. Throughout my degree, I was followed, accompanied, reprimanded when I needed it, but above all I was surrounded and listened to in order to have answers to my doubts and questions. The students of this degree are supported in their projects and desires. I entered the Master's degree in Literature, Book and Publishing Professions with a great deal of advance notice, particularly in terms of professional skills and knowledge.
Coralie
My name is Coralie Moreno, I am currently a 2nd year student in the MEEF Master's degree at the University of Lyon II.  After obtaining my LMA Licence, I followed a Master MEEF (2nd degree). When I was in LMA, I wanted to teach, that's why I went to the Master MEEF. However, next year I am reorienting myself in a social training to become a specialist educator. What I retain from my training at the University of Nîmes is the educational supervision I received, the perpetual accompaniment in a university known as "on a human scale" (which is very different from large universities, I can see), with dedicated, passionate and exciting teachers, as well as a varied pedagogical content adapted to different ambitions and aspirations.
Elsa
My name is Elsa, I am 25 years old, I come from Nîmes and I am still there today. I am a School Pastoral Animator and an Auxiliary Teacher in secondary school, and a Doctoral student.
Since obtaining my LMA degree, I obtained a Master's degree in French and Comparative Literature (distance learning) at the University Paul Valéry, Montpellier III, in 2019. I am currently in the first year of my PhD at the University of Paris Nanterre. During the school year 2018-2019, I did a Civic Service in a school library (BCD/CDI). In August, I was recruited by the same establishment as an Assistant in Prevention and Security and as a teacher.
My professional project in LMA was to work in the book industry, with a preference for documentation or bookstores. I had chosen to follow the "Culture and Media" course. Despite the fact that I didn't choose the path most suited to my current activity, all the professional training courses have helped me and still help me with the workshops and activities I offer my students.